Our people
Bioenergy Association is committed to reducing its own carbon footprint and to avoid travel related emissions undertakes most meetings by video conferencing
Our Board
The Board represents the interests of all members and focuses on the Bioenergy Association governance.
More information about the board and member's voting rights can be found in the members area and the Constitution.
The association's operational activities are developed and managed by its Interest Groups each of which has a Convener and Committee.

Anthony Oosten (Chair)
Sustainable Energy Manager Global Operations Sustainability
Fonterra Co-operative Group
Tony a Canterbury University Chemical and Process Engineering has 13 years experience in the international pulp and paper industry working across New Zealand, Malaysia and Canada, now currently 11 years working for Fonterra as Energy Manager.  His areas of expertise are decarbonisation of process industries, energy efficiency, as well as a government regulation of energy supply and emissions trading.  Tony currently sits on the Major Electricity Users Group and the Major Gas Users Group as well as a board member of the Bioenergy Association of New Zealand.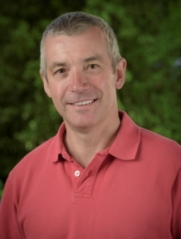 Paul Bennett
Clean Technologies Science Leader, Scion & Chair IEA Bioenergy
Paul has been working on bioenergy and biofuels for over 15 years.  Starting with the setting of of a liquid biofuels team at BP in the UK Since then he has worked in a variety of Bioenergy roles from business development through to Government Strategy.  In 2014 he took the role of Science Leader of the Clean Technology Group at Scion in Rotorua.  Amongst the key activities of this Group has been bioenergy, for the example the development of New Zealand's Biofuels Roadmap.  During this time, Paul has been an active member of the International Energy Agency Bioenergy Group and has recently been elected Chair from 1 January 2021 for a 2 year period.  This raises our awareness of latest international developments on new technologies, bioenergy deployment, policy development and key sustainability issue.  New Zealand Position held;
2021 - Chair, IEA Bioenergy Technology Collaboration Programme
2017- onwards - Vice-Chair, IEA Bioenergy Executive Committee
2014- onwards - IEA Bioenergy Executive Committee member
2017-onwards - Alternate Board Member of Bioresource Processing Alliance
2017- onwards - Board Member of Bioenergy Association NZ
2018- onwards - Board Member of National Energy Research Institute. NZ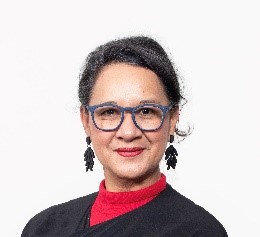 Janet Carson
Chief Executive
LPG Association and Gas Association of New Zealand
Janet offers the Bioenergy Association a sharp iwi engagement lens and an important consumer and community perspective to the industry, which will be vital in ensuring how gas transitions to a biogas future. She has significant experience in energy efficiency, renewables and gas strategy, and in external affairs. Janet has worked for progressive energy companies in New Zealand and internationally including OMV, Shell, Contact Energy, and Todd Energy, and spent six years on the board of the Energy Efficiency and Conservation Authority (EECA) seeing the strategy of the organisation through numerous changes including a focus on energy efficient homes and industry, to incorporating a transport focus involving hydrogen and the introduction of electric vehicle policy into New Zealand.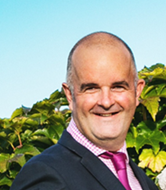 Doug Davidson
Sales and Marketing Manager - Kaituna Sawmill
OneFortyOne NZ
Doug is an established professional in the forest and woodproducts sector for more than 20 years. His roles have been in Sales and Marketing, Supply Chain Management, Regional Manager and Operations Management he is experienced in the entire supply chain of the forest industry, having worked from the seedling/growing side right through to the processing and marketing of wood fibre products internationally. He has previously worked for companies such as Nelson Forests Ltd, Hancock Forest Management NZ, PF Olsen, Fletcher Challenge Forests and NZ Forest Research Institute Doug is passionate about the primary industries of NZ, having interests in both farming and forestry. I am particularly keen on utilising and enhancing the value proposition of sustainable wood fibre in NZ of which the bio-energy sector is crucial.

Tina Frew
Independent (sustainability)
An established professional with proven capability developing and executing strategy, and distinctive ability to bring together extensive stakeholder groups, advancing complex challenges to clear, actionable pathways. Experienced in strategy, energy, engineering, sustainability, project management and supply chain operations. Tertiary qualified in engineering and business. Motivated to ensure career choices align with personal values, particularly focusing on opportunities that help create a sustainable future and enable innovative ideas to be realised. Bioenergy experience has focused on liquid biofuels for the transport sector.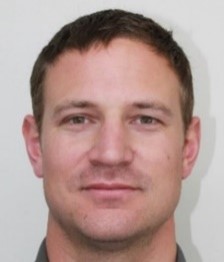 Richard Ireland
Manager Wood Energy Solutions
Pioneer Energy Limited
Richards experienced is broad having worked across the civil engineering sectors including Land development, Oil & Gas, Renewable (Hydro & Wind) and Thermal Energy solutions. Bioenergy Association AGM Board nominations for the 2021/22 year 3 Bioenergy Association of New Zealand 11 November 2021 Now Pioneer Energy's 'Manager Wood Energy Solutions', Richard is responsible for managing the overall performance of the Wood Energy business, while also supporting the procurement, conversion, operations, and ongoing delivery of Pioneer's Thermal Energy assets. Richard hands on experience brings a wealth of knowledge to the Energy industry, successfully co-ordinate resources, client interactions and internal and external stakeholders to deliver projects and supply chains accordingly.

Elena Izaguirre
Independent (waste)
With over 25 years' experience in the public and private organic waste recycling sector, Elena brings extensive experience and knowledge across a number of areas including operations, resource consenting and undertaking and delivering on various organics research projects. Elena's 20 years at Living Earth in various senior technical roles has provided an invaluable in-sight, experience and understanding of the challenges, opportunities and realities of operating organic waste processing plants and marketing finished products made from materials that include greenwaste, biosolids and foodscraps. Elena recently was with Auckland Council as the Senior Waste Specialist (organics) and was involved in the management of Auckland Council's current food scraps programme as well as the procurement of an anaerobic digestion facility for the region wide roll out.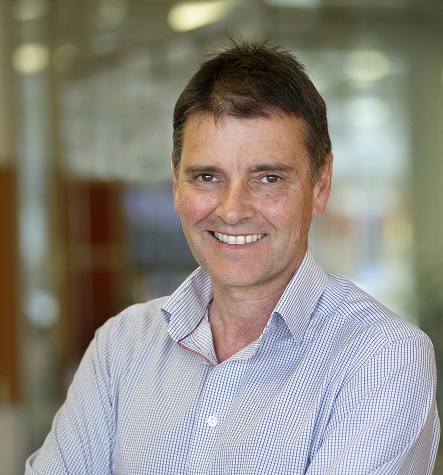 Grant Smith
CEO
Infratec
Grant has a wealth of experience in the energy sector having worked in the electricity and the heat markets developing new projects from feasibility to commercial operation. He is now an independent consultant assisting clients secure the opportunities and benefits from use of bioenergy technologies. He is a Director of Ecogas.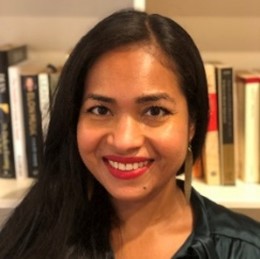 Sheena Thomas
Strategy Lead - Low Carbon Fuels
Z Energy
Sheena leads the development and delivery of low carbon fuel options at Z Energy. She is focused on transforming the scale and uptake of lower emission fuels, while generating value. Her background in government relations, communications and media brings a deep understanding of government and public affairs and complements her current work in strategy. This combination of expertise would help elevate the impact of the Bioenergy Association in shaping New Zealand's energy strategy, policies and the role of the bioeconomy. Sheena has previously represented New Zealand at the World Energy Council's Future Energy Leaders' Programme and was subsequently a member of the World Energy Scenarios study group, and part of the Alternative Transport Fuels Taskforce.
---
Interest Groups
The Interest Groups are the operational arm of the association and are responsible for - our work programmes; advocacy; developing and managing research projects; overseeing professional development and best practice guides; hosting workshop and conference, and ensuring that each topic area is achieving the opportunities out there.  The current conveners are:
---
Working groups
Professional Standards and Complaints Committee:  To avoid any conflicts of interest membership of the committee is established by the Board when the Committee is required to undertake an activity.
---
Administration team
Administration / Memberships / Websites
Email Anne
---
Members list