Bioenergy Association says forestry slash could help drive our heavy transport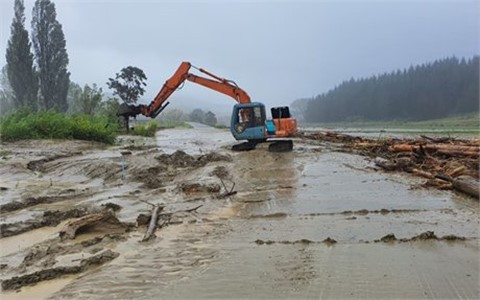 The Bioenergy Association says the forestry slash causing havoc on the East Coast could have been slashing the country's carbon emissions.
Bioenergy executive officer Brian Cox says the slash washing down Tairāwhiti's swollen rivers could have been part of the feedstock to create fuel to drive the country's hard to abate sectors such has heavy transport and aviation.
"It wouldn't be the cheapest fuel but look at the cost of not tackling these issues.
"The government has consistently looked for greenhouse gas emission reductions with the wrong lens," Cox says.
"Government looks to what emissions reduction solutions we already have, rather than asking the question - what reduction solutions could we have?"
The government's recent decision to drop the Sustainable Biofuels Obligation Bill is just the latest in a long line of decisions that shy away from the government taking the lead.